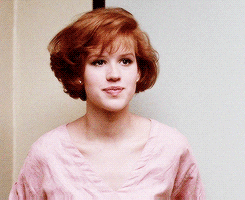 Hey, it's a White House press briefing with Jen Psaki and the FEMA administrator Deanne Criswell!

Please take a moment to watch this clip from The Hill from yesterday's briefing and see how people on Twitter are reacting to what The Hill says Psaki said instead of what Psaki actually said. (I almost started this post off with "Jen Psaki has been snippy lately," based on the tweet, without watching it first for myself. Sometimes I suck.)
Reporter: "So the sense is things are going well [at the White House], there's no need for change right now?"\n\nJen Psaki: "We could certainly propose legislation to see if people support bunny rabbits and ice cream, but that wouldn't be very rewarding for the American people."pic.twitter.com/LXO5s2duPM

— The Hill (@The Hill) 1642123860
Things can be hard, it can be hard to get stuff done, but we are going to keep doing the hard thing even though it's hard. I mean, she said those words quoted above, but it's a bit like that one "Fantasy Island" when the woman who wanted to be royalty said, "if the people are hungry, let them eat the cakes from this table!" And then Mr. Rourke had to rescue her because it was one of the scary episodes.
---
Anyway, let's get briefed!