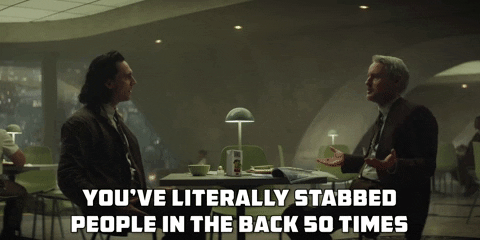 Joe Manchin is a liar, an asshole and a self-serving fuckbonnet. A mere search of the various ways we've said so before will illustrate this point, culminating in his appearance on Fox News Sunday, where he single-handedly killed the Build Back Better plan.
Manchin is a coward whose word means nothing. As reported by the Washington Post and POLITICO, less than 30 minutes before he appeared on Fox News, Manchin sent an aide to tell the White House and Democratic congressional leadership of his intentions — then refused to take phone calls from the White House as they scrambled to head him off before he wrecked the agenda President Joe Biden campaigned on.

The reactions were as varied as Manchin's public statements while he ran out the clock for months only to destroy "Build Back Better." The worst people praised Manchin for helping them defeat President Biden now while handing them a great weapon against Dems — a party he technically belongs to — in the 2022 midterm elections.
---
Joe Manchin deserves credit for listening to West Virginians, rather than to bullies and screamers who follow those who disagree into bathrooms and who shut down traffic.
Rep. Threat Level Midnight on Twitter:
BREAKING: Joe Manchin on Build Back Better: \u201cThis is a no on this legislation.\u201d\n\nAmerica has a dodged a serious bullet. BBB is dead. \n\nMerry Christmas!

— Dan Crenshaw (@Dan Crenshaw) 1639926451
Political remora Lindsey Graham, who helped Manchin manufacture a reason for his betrayal, was elated:
I very much appreciate Senator Manchin's decision not to support Build Back Better, which stems from his understanding of the Congressional Budget Office's analysis of the bill.
(His "understanding of the CBO's analysis" was "he told the CBO to analyze what would happen if there were an entirely different bill.")
Rep. Greg Steube of Florida called it a "Christmas miracle" that "The Build Back Broke bill" would never see the light of day.
As Republicans celebrated, Democrats were angry but not shocked, like Rep. Alexandria Ocasio-Cortez.
When a handful of us in the House warned this would happen if Dem leaders gave Manchin everything he wanted 1st by moving BIF before BBB instead of passing together, many ridiculed our position.\n\nMaybe they\u2019ll believe us next time. Or maybe people will just keep calling us na\u00efve.https://twitter.com/burgessev/status/1472569077222846472\u00a0\u2026

— Alexandria Ocasio-Cortez (@Alexandria Ocasio-Cortez) 1639936094
House Progressive Caucus Chair Rep. Pramila Jayapal released this statement.
Senator Manchin has betrayed his commitment not only to the President and Democrats in Congress but most importantly, to the American people.\n\nMy full statement:https://jayapal.house.gov/2021/12/19/manchin-comments/\u00a0\u2026

— Rep. Pramila Jayapal (@Rep. Pramila Jayapal) 1639936702
Rep. Jayapal should be especially angry after suffering through a three-hour dinner with Manchin in order to agree to pass the infrastructure deal in exchange for his cooperation on BBB. But Manchin, as he told a local West Virginia radio interview, knew all along he was gonna do this.
In hindsight, it was obvious when Republicans crossed party lines in the House to vote for the infrastructure bill or when Mitch McConnell allowed the infrastructure bill to pass in the Senate. Reports also indicate that for all his griping about inflation or the cost of the bill, the true problem is Manchin thinks poor people will spend the child tax credit on drugs.
The White House is absolutely finally tired of his shit, and Senate Majority Leader Chuck Schumer is going to hold a vote on Build Back Better regardless, so Joe Manchin can show off his convictions for everyone to see.

Finally, Manchin said he'd be a no on Build Back Better because he didn't know how to explain it to his constituents. We think they might be smarter than he gives them credit for.
West Virginia voters support Build Back Better by a +43-point margin. http://filesforprogress.org/memos/bbb-wv.pdf\u00a0\u2026 https://twitter.com/IlhanMN/status/1472685607214362628\u00a0\u2026pic.twitter.com/r6CzVEhOD2

— Data for Progress (@Data for Progress) 1639952233
Do your Amazon shopping through this link, because reasons.
Please keep Wonkette going forever (and paying the writers) if you are able. Hit the widget below!